CrowdLaw Interviews: The future of participatory law-making
By Victoria Alsina and Anirudh Dinesh.
Watch what the experts we convened at the Rockefeller Conference Center in Bellagio had to say about the future of CrowdLaw
In March 2018, the GovLab convened a group of experts from diverse backgrounds to discuss the challenges, opportunities and the future of "CrowdLaw"- a term we use to describe the practice of designing laws and policies with increased citizen participation and leveraging the latest advances in technology to the end of improving the quality of every stage of the law-making process.
Hosted at the Rockefeller foundation's famed conference center in Bellagio, Italy, the three-day conference addressed topics including the current state of participatory law-making, the incentives for participation, the application of cutting-edge technologies for engagement and several more. You can read about the conference here.
We asked the participants what they thought of the future of crowdlaw in the short-term and the long-term, the challenges they anticipate and about their favorite CrowdLaw platforms and recorded their responses in a series of short videos which we have compiled as a playlist here. You can also see the full list of participants and links to their individual videos below.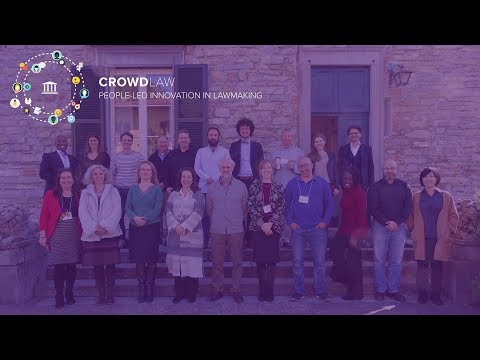 List of participants (videos hyperlinked):
Convenors:
Victoria Alsina, Senior Fellow, The GovLab and Faculty Associate at Harvard Kennedy School, Harvard University
Beth Simone Noveck, Director, The GovLab and Professor at New York University Tandon School of Engineering