CrowdLaw: When the intelligence of crowds knocks at the State's door
On March 13–17, 2018 The GovLab brought together two dozen crowdlaw experts from around the world to collaborate on developing new ways to include more and more diverse opinions and expertise at every stage of the law- and policy-making process. The convening was held at the Rockefeller Foundation's famed Bellagio Center in Bellagio, Italy. This post is the fourth in a series of blog posts from the crowdlaw conference participants
Think tank
Imagine if, in the near future, citizens can give their opinion on the laws that interest them, including reporting on problems in the implementation of these laws. A citizen's participation trajectory could go from reporting issues their children are facing in public schools to drafting the country's new educational policy and, further on, following up on its implementation.
In March this year, I spent almost one week inside the Bellagio Center, a kind of retreat for intellectual purposes, located in northern Italy, in the outskirts of Milan. Although the place is wonderful (check out this view!), we immersed ourselves into a heavy schedule of presentations, discussions and collaborative work on #crowdlaw.
The activity was led by Beth Noveck, widely known as "the mother of open government", for having been a key person in the Obama Administration on this matter. And besides, Beth is the founder and director of GovLab, a mix of think tank and do tank driven towards open-government innovation matters. At this retreat on crowdlaw, Noveck managed to gather a diverse team of around 20 academics, innovators, activists, hackers and government people (I consider myself as a mixture of all that!).
She has always been an enthusiast of the use of collective intelligence in State actions. Her excellent books, "Wikigovernment" and "Smart Citizen, Smarter State", deal with that in an extensive and practical way.
But what is crowdlaw after all?
Collaborative drafting of laws, social participation in policymaking, or using collective intelligence to write laws are some ways to explain crowdlaw (in my own words!), but this is a phenomenon that has several complex aspects.
For example, can we think of crowdlaw as applicable only to the collaborative drafting of laws, or can we also apply it to other stages of the policymaking cycle, such as the implementation stage? We had long discussions on this subject. I was among those who think it can be used throughout the policymaking cycle. See this chart that was prepared by GovLab, with contributions from the Bellagio group.
And should we apply Artificial Intelligence to crowdlaw?
One of my favorite discussions was the one on if — and how — we should use new technologies in crowdlaw processes, such as machine learning, artificial intelligence, big data, augmented reality and so on. Considering the great advances of private platforms (Facebook, Netflix, Amazon, etc.) in mapping out in detail the preferences of their users, I've come to the conclusion that it is inevitable and urgent that governments also invest in it.
For example, a citizen who has helped build the regulation on private transport services apps, such as Uber and Cabify, may be interested in discussing other policies on related issues, right? They would be willing to discuss such topics as the policy to rule autonomous car transport or the use of drones in the airspace. In order to develop these mechanisms, governments will have to collect data on citizens' participatory preferences and use it for their citizens' own benefit (a mix of big data, machine learning and artificial intelligence).
And, as these discussions involve governments, they raise the natural polemics about the ethical use of the participatory data that public officials and politicians can have access to through the public platforms of social participation. We discussed about all that and, more than reaching conclusions, I believe we managed to advance a lot on the idea that government can't afford to be kept away from these technologies.
What is the top trend of crowdlaw today?
It was also amazing to see the state of the art of some crowdlaw projects in various contexts. Just to mention a few, without demeaning the several ongoing projects around the world, I particularly like what Taiwan's Ministry of Digital Government is doing.
Having Shu-Yang Lin as their representative, we saw how the Taiwanese Government has been investing in several experiments of social engagement. By using mainly previously-existing tools and platforms, developed on open-source software, Taiwan has been fostering a myriad of smart interactions. In other words, they are using various tools and channels to allow for several types of digital interactions with citizens and collaborators. This is a visual map of their projects and channels:
At local government level, it was also exciting to see the experiments made by the Madrid City Council in engaging thousands of its inhabitants in policymaking and problem-solving activities. In addition to the highly innovative framework that is already in place in Madrid (check the amazing MediaLab Prado!), the city has advanced greatly into institutionalizing its participatory processes, a critical theme of our discussions at the Bellagio Center.
Madrid Government's General Coordinator Luis Cueto showed us how a recently approved lawhas been essential to consolidate and institutionalize Madrid's participatory process, the so-called Decide Madrid. The process is based on Consul, an online consultation platform that was developed in Madrid and has been used in over 70 other cities around the world. See a portion of the law as quoted by Cueto:
Law 39/2015
Article 133.Participation of citizens in the procedure of drafting norms that are ranked as laws and regulation.
1.Prior to the preparation of the draft bill or bill of a law or regulation, a public consultation shall be conducted through the web portal of the competent Administration in order to seek the opinion of the most representative individuals and organizations that are likely to be affected by the future norm on:
a) The problems that are intended to be solved by the initiative.
b) The need and convenience of its approval.
c) The objectives of the norm.
d) The possible alternative regulatory and non-regulatory solutions.
Many other interesting projects came to our knowledge. Just to mention a few more, I highlight a project from Island, a country that is considered by many as a "nirvana of innovation and social participation". Robert Bjarnason showed us Better Reykjavik, a participatory website that encourages participants to present their positions and arguments. Mzalendo, from Kenya, presented by Jessica Musila, is a cool project of civil monitoring of the Kenyan parliament. I strongly recommend you to take a look at these projects.
Are governments (including parliaments) adequately structured for crowdlaw?
Another hot discussion was the one on how governments need to house crowdlaw experiences and new and permanent crowdlaw processes. Now we are entering a field I can speak more knowingly about because of the several years of hard time I've had trying to implement Portal e-Democraciafor the Brazilian Chamber of Deputies (it's been 10 years now!).
Consensus was virtually achieved on the following: we need to form new work teams within the State for this purpose. Additionally, new processes must be created, and politicians and public officials need training in crowdlaw and related matters.
First point: sections and departments as currently organized in the public sector are not prepared to deal with new work processes such as crowdlaw. In fact, this hierarchical role-based organization does more harm than good. In most public agencies, the information department is separate from the communications department, which is separate from the technology department, which is separate from the business department (e.g. agriculture, transportation, culture).
We need a new administrative organization of the public service, based on multidisciplinary teams, rather than this Weberian division that no longer makes sense in today's world. Complex problems require teams that are enriched by experts from various fields. When technology, information management, communication, legal and business minds are gathered, miracles happen. It's intelligence at its best!
Undoubtedly, public officials should learn how to deal with interaction through social media, moderation of virtual discussions, data analysis of participation and social media, preparation of specialized reports on participation, digital communication, networking, etc.
Besides tons of experimentation, which we are already working on and still needs intensifying in this area, we also had a good discussion on the step that is next to experimentation, i.e., institutionalization. Let me be clearer: innovation, in general, requires lots of trial and error.
In crowdlaw, for example, we need to test how citizens behave when using interaction X or Y, how politicians leverage the participatory content, and how public officials organize themselves to manage all this — just to mention a few points that are impacted on by an experience like this. Then there is the next step. Once some innovation processes have been tested and analyzed, it is time to institutionalize those that are virtually consolidated.
And what does institutionalizing mean? I'll explain it with an example. After years working on e-Democracia, we, parliamentary staff and members of Parliament, have learned that, for a certain period during the reporting stage of a bill of law, discussions may be opened for digital public consultation, which is exactly what Portal e-Democraciamakes feasible.
How do we institutionalize innovation? A very pragmatic answer: by amending the Rules of the House of Deputies so as to include provisions that turn public consultation during the reporting stage of bills of law into a PHASE of the legislative process. And some very interesting amendments have already been proposed for the Rules of the Brazilian House of Deputies, such as Draft Resolution nº 217, of 2017, by MP Eduardo Barbosa, for example.
In short, we need to improve the laws that rule our legislative process, reorganize our State frameworks and enable our public officials to manage new work processes, such as the collaborative drafting of laws (namely, crowdlaw).
Many other issues were discussed and I'll keep on addressing them.
If you want to learn more, watch the video below, for I've had a very nice talk with Beth Noveck about some of these issues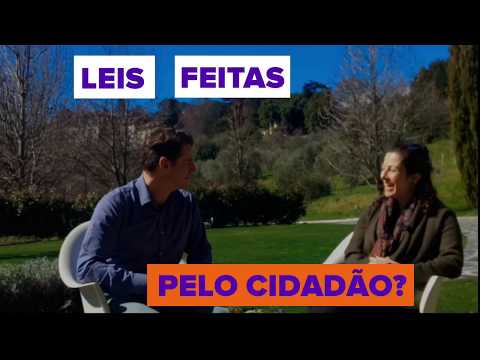 Here you will find a series of contents on Crowdlaw. And make sure you follow @thegovlabon Twitter.
Also, follow the posts on the Labhackerblog of the Brazilian House of Deputies.